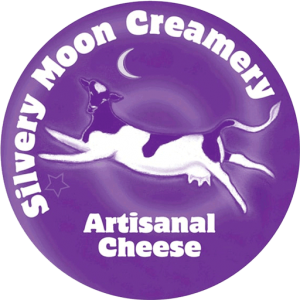 Silvery Moon Creamery
at Smiling Hill Farm
781 County Road
Westbrook, ME 04092
Phone: 207-699-3170
Fax: 207-775-5484
Email: info@silverymooncheese.com
CONNECT
SilveryMoonCreamery on Facebook
silverymooncheese on Instagram
WHOLESALE
You can order our cheese wholesale. Our cheese is delivered by Smiling Hill Farm to places close to the farm. If your place is farther away, we ship cheese via FedEx in insulated boxes. Alternatively, you can pick up your cheese order at the Smiling Hill Farm store, which is open daily.
We also work with distributors Maine Milk Mavens,  Native Maine Produce & Specialty Foods, Maine Family Farms, Dole & Bailey, T.F. Kinnealey, and Sysco NNE.
For more information on prices, availability, and delivery or shipping options, please contact us.
Phone: 207-699-3170
Fax: 207-775-5484
E-mail: info@silverymooncheese.com or order@smilinghill.com