Silvery Moon Creamery at Smiling Hill Farm was founded by Jennifer Betancourt, along with the Knight family, in June of 2003. Jennifer was blessed with the opportunity to learn the art of cheesemaking at the Squire Tarbox Inn on Westport Island, and developed her passion in her kitchen in Portland. Jennifer brought alchemy of cheese making to Smiling Hill Farm, and invented several award winning cheeses during her time here.
In 2011, we welcomed our new cheesemakers Genevieve Johnson and Dorothee Grimm to the farm. Dorothee came to us by way of Germany through Montana, where she had spent her time wrangling microbes and sheep. Dorothee remains the head cheesemaker. Genevieve meanwhile has continued on another path, but she left her imprint on our cheeses and especially cheese names.
Abi Griffith joined the creamery in 2018. Abi has always worked with her hands, whether as massage therapist or on farms. Now she is getting her hands into the cheese curd. We are enjoying her great humor and contagious laugh.
Our newest cheesemaker is Rachel Reynolds. She joined our team in 2019 after working at various restaurants. In her spare time she enjoys her dogs, fermenting foods, and eating whole wheels of cheese.
All of our products are handcrafted in small batches at Smiling Hill Farm, a family owned and operated dairy farm since 1720. The milk comes from Smiling Hill Farm and other Maine or New Hampshire dairy farms. These farms do not use artificial growth hormones or feed supplemented with antibiotics for their dairy cows, nor chemical fertilizer or pesticides on their pastures.
Silvery Moon Creamery is a licensed creamery and member of: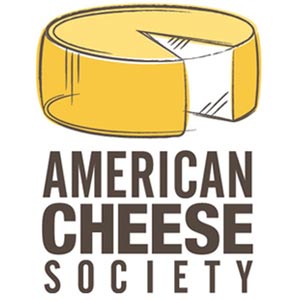 • links to articles about the creamery:
• featured in the books: 'Portland Food: The culinary capital of Maine' and 'Maine Classics – 150 delicious recipes from Downeast'